Titan Roofing is an industry leading roofing contractor that has been proudly protecting Nebraska roofs since 2001. We specialize in all types of asphalt shingling and seamless gutter and downspout systems. So, whether it's hail or wind damage, or just time to upgrade your roof, we've got you covered.
At Titan Roofing, we make it a priority on building trusting and lasting relationships to all that we serve. Good business is practiced by offering free inspections and easy to read estimates. We communicate to the client from start to finish and we understand that every customer and project is unique. And, after every roof install, a final inspection by a fully trained representative will make certain that our Titan Roofing standards have been met.
We believe with our overall building knowledge that we can make a difference on every project. Our goal is to make our roofs shed water before we even install the shingles. We do this by implementing a multi-layering system of quality materials installed in a specific order so that every layer is flashed correctly and not just the top layer. We can also analyze your attic ventilation system and implement the recommended system that will lower your utility bills and increase the life expectancy of your shingles.
Over the last two decades, our dedicated and experienced Titan Roofing team of professionals have become one of the most reputable roofing contractors in central Nebraska. We work hard on every job to exceed each customer's expectations and complete every job as if it was our own. Don't know who to call, just remember the Titan Roofing Team. We are your Residential and Commercial shingling experts.
Our Coverage Map
We serve customers within a 100-mile radius of Kearney, Nebraska and further upon request. We are a local, reputable roofing company for all of central Nebraska.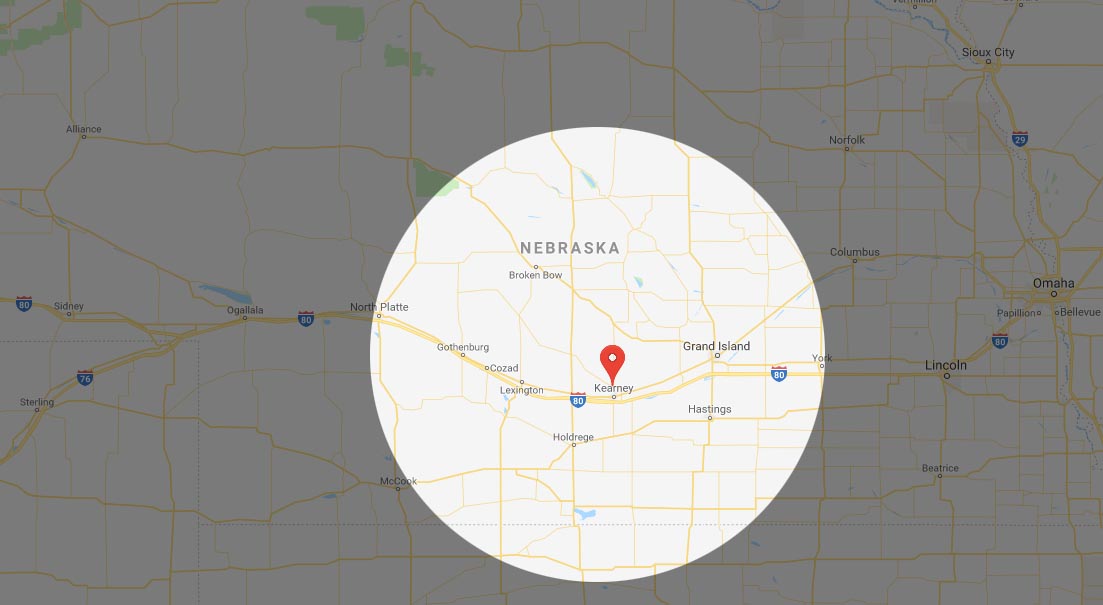 Greg Summers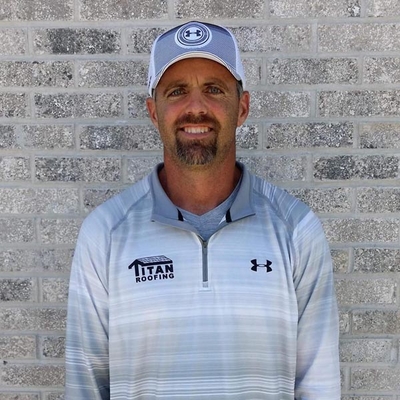 Owner, Sales Manager, Estimator & Project Coordinator
Phone: 308.440.4667
Email: This email address is being protected from spambots. You need JavaScript enabled to view it.
Greg Summers first founded Summers Construction in 2001 after graduating from UNK with a Construction Management degree. Even before that, Greg worked for Bob Tesmer Construction while in high school installing many roofs and building the notorious Kirchner house near Ravenna, Ne. While in college, Greg worked for Pat Moore Construction building several houses from the ground up. During his college years, Greg quickly experienced an overall knowledge of the building process and realized his passion was in the construction industry.
In 2001, Greg started his business by installing many roofs and framing houses. In 2004, Summers Construction became incorporated. From 2001-2015 we built 13 houses from the ground up along with many roof and gutter jobs. In 2012, Greg decided to start Titan Roofing as a division of Summers Construction Inc. that would be dedicated to roofing and seamless gutters. Greg had a black lab named Titan that would go to the new construction job sites and would bark if he couldn't see us on the other side of the roof. So, one day, he decided to lift Titan up on the roof and realized that he loved being up there with us. And that's how Titan Roofing got its name along with the saying "We are the big dogs on the roof".